Altaira of The Colony Golf & Bay Club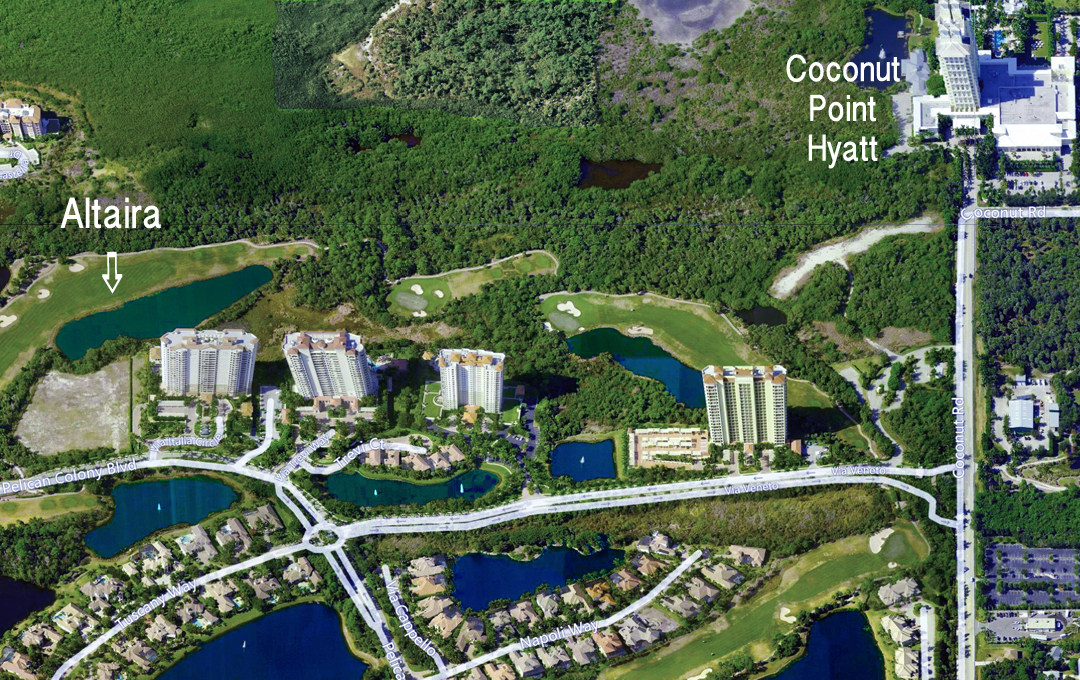 View All Altaira of The Colony Golf & Bay Club Listings
Amenities:

Golf

Tennis

Clubhouse

Pool & Spa
Southest Florida's preeminent developer of master-planned communities, WCI, has announced plans to establish a new residential tower amid some of the most prestigious terrain in the region. The Altaira of The Colony Golf & Bay Club will feature 76 luxury residences that will rise 21-stories above a 809-acre site scenically nestled along the periphery of Estero Bay in Bonita Springs.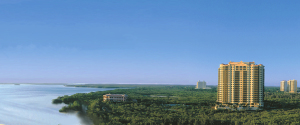 Homes here will accommodate approximately 3,000 to more than 3,300 square-feet of living area, and be assured, each comes with significantly more than just the stellar views from your private lanai. The Colony is home to two award-winning clubhouses, a championship golf course and such alluring amenities in tennis, spa services and more, it is esteemed as one of the most exceptional home environments in the region. What's more, WCI highrises conventionally impart their own exclusive amenities, separate and apart from all that already complementing the community. Altaira of The Colony Golf & Bay Club is posed to serve as a pinnacle of perfection within the paradise of Southwest Florida.
Amazing Amenities
Great Golf – The 18-hole, Par-72, golf course was designed by renowned Architect & Former U.S. Open Champion Jerry Pate. It features 6,802 yards of sweeping Paspalum fairways that beautifully wind among community lakes and preserves. The elegantly appointed clubhouse encompasses 28,000 square-feet and overlooks the 18th-hole. It includes a well-stocked Pro shop as well as certified professionals who provide workshops along with one-on-one instruction. The community maintains a busy season of special golf events as well as Men and Women's tournaments.
Tennis – The professional tennis pavilion has a dozen, immaculate Har-Tru courts which are lit for play after the sun sets. A pro-shop, professional instructors and active calendar of tournament and league play enhance the tennis experience at The Colony.
State-of-the-art Fitness Center & Spa – Fitness center comes with a comprehensive cardio exercise room and all the necessitie
Map data ©2016 Google, INEGI
Terms of Uses in weight training resources. There's also a custom-designed aerobics studio, men's and women's locker and shower rooms. Facility includes three separate spa treatment rooms where services are fulfilled by a cadre of trained professionals. Just beyond the fitness center, there's a large lap pool and hot tub, as well as a larger lagoon-style swimming pool.
The Bay Club- While The Golf Club is spectacularly spacious and distinctively designed to serve as a popular venue for all manner of society celebrations, the 12,000 square-foot Bay Club is exclusively reserved for dining by residents. Beautifully positioned along the Bay of Estero, The Bay Club features three floors of indulgence in indoor and outdoor dining. Guests are greeted with formal, casual and even private dining options, and exceptional menu fare served by a masterful team of chef and serves. The views while dining, much like the dishes, are thoroughly delicious.
Residential Services – With so many wonderful things-to-do, residents here have better opportunity to enjoy it all due to the array of residential services that are available. Whether it assistance with housecleaning, laundry, home maintenance, plant care or something else, a dedicated team of professionals is on standby, ready to respond to practically every need. Residents can additionally receive help with party planning, travel scheduling and much more.
High-Rise Highlights
While the community features certainly make life fabulous, one can anticipate that Altaira of The Colony Golf & Bay Club will be equipped with its own exceptional amenities. This is exactly the case within neighboring towers, such as Sorrento, Florencia and La Scala. While full details on Altaira have yet to emerge, highrises here are typically complemented with their own fitness center, social rooms, game rooms, private theaters and guest accommodations. WCI has reported that amenities will be established on the second-floor of the tower, while private parking and storage facilities will be located on the first floor. As for the remaining floors, each will reportedly be comprised by four residences that are resepctively complemented with large private terraces that overlook the golf fairways, preserves and Estero Bay. Residents will be able to choose from two distinct floor plans.
Excellent Location
Just beyond the secured entry of The Colony, residents revel in having access to a range of other remarkable opportunities in boating & fishing, shopping & dining and awesome attractions in sports or the performing arts. The community's location along the boundary between the City of Bonita Springs and Village of Estero allows for convenient connectivity to Interstate 75 as well as Southwest Florida International Airport. Within minutes, residents can reach larger communities of Naples to the south or Fort Myers to the north, but it just so happens, the community is close to many of the places that most people prefer to go. Some of the most beautiful beaches on The Gulf of Mexico are only a short drive from The Colony. When it comes to shopping and dining, some of the most sensational commercial centers in the region are only mere minutes from the community, such as Coconut Point Mall, Gulf Coast Town Center and Miromar Outlets. In all of five minutes, Colony residents can access several hundred options in leading designer fashion boutiques, brand name home good stores and fine dining. On the sports front, residents are appreciably close to hockey and football at Germain Arena, or NCAA basketball at Alico Arena, or baseball with the Boston Red Sox and Minnesota Twins whose homes-away-from-home are at nearby Jet Blue Stadium and Hammond Stadium. Germain Arena less than ten minutes from The Colony and it additionally serves as a fantastic venue for concerts and other programs. Some 20 minutes away, the Barbara B. Mann Performing Arts Center is one of the region's finest venues for lavish staged productions and concerts by legendary recording artists. Residents will additionally appreciate the proximity to schools, parks, churches, healthcare and dynamic range of professional service providers. The convenient connectivity to all that is great in the greater community enables location to be counted among the luxuries at Altaira of The Colony Golf & Bay Club.
High Quality = High Demand
As one of the nation's most masterful in developing master-planned communities, WCI has achieved a quality of brand recognition that will certainly help attract interest at Altaira, in fact, this will be the first new highrise the company has developed in seven years. The news headlines relating to Altaira, coupled with The Colony's own brand recognition and homeowner demand for new construction, will collectively conspire to compel wide interest from potential buyers. Given that WCI has begun taking preferred buyer registrations on what remains only 76 residence, trust that you will be in for a major let-down if you don't consider the prospects at this high-rise in the relative soon. Though more details are still to be released, WCI anticipates launching construction of Altaira by June, 2015, and expected completion is by 2017. One can trust that all available units will be long accounted for by then. For more details on Altaira as well as other highrises at The Colony, please don't hesitate to contact our offices. We're happy to show-off all this community has to offer because the amenities, the beauty and virtues of life are easily discerned by those who demand quality.
Register Here to Receive More Details on Altaira of The Colony Golf & Bay Club