Bonita National Golf And Country Club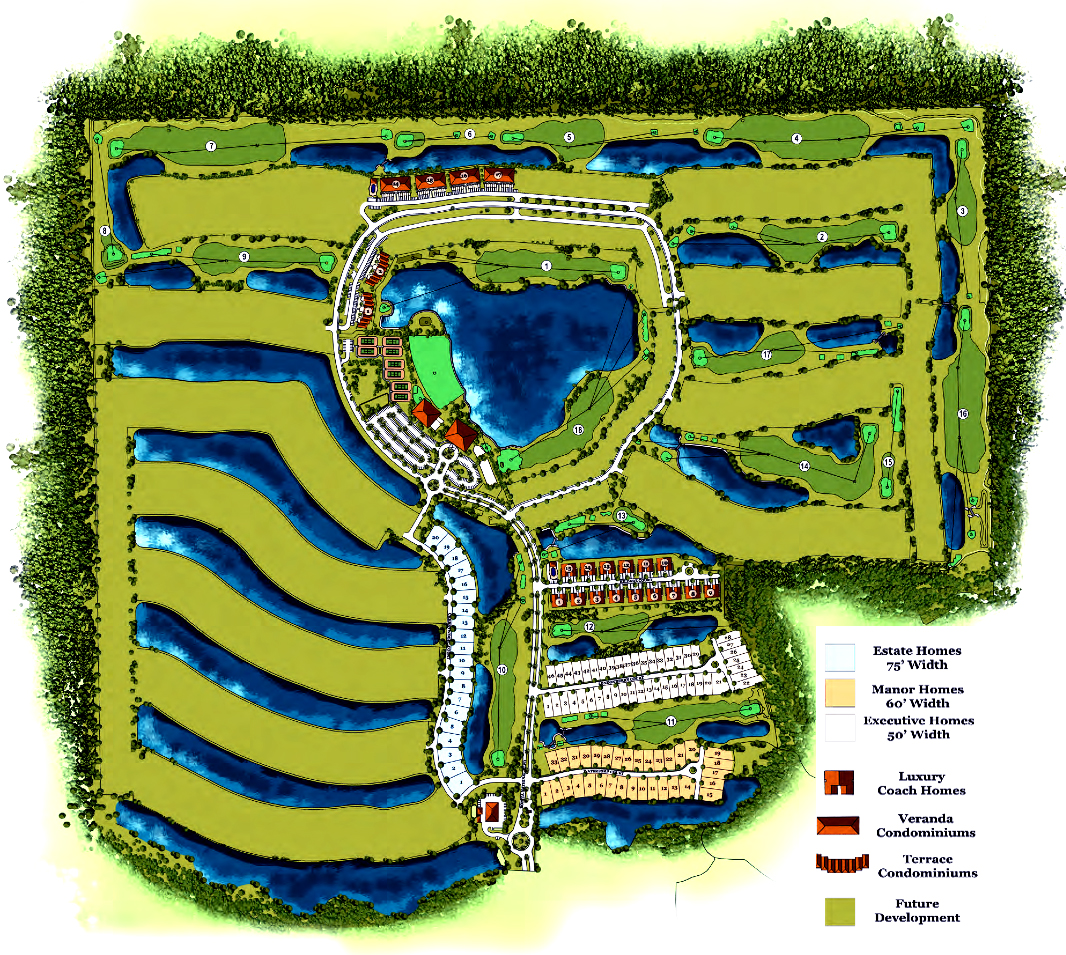 View All Bonita National Golf And Country Club Listings
Amenities:

Championship Golf

Spacious Clubhouse

Swimming & Tennis

Near Shops/Beach
The national award-winning builders of Lennar are at it again; distinctively developing a new amenity-rich, master-planned community and golf country club that is positioned to achieve "national" significance in the paradise of Southwest Florida.
Bonita National Golf & Country Club will encompass some 500 acres located along Bonita Beach Road (three miles east of Interstate 75) in sunny Bonita Springs, Florida. Bonita National has emerged as the first new bundled golf community to be built in this area since the early 2000s when peaks in consumer demand prompted a range of projects. As a "bundled" community, golf membership is automatically included with purchase of a home. This is opposed to conventional practices in other communities where residents have to pay an exorbitant membership fee which is separate and apart from their home purchase. For golfers, Bonita National will entice with an 18-hole championship course which is presently being designed by Gordon Lewis, the region's leading (and legendary) expert in golf course architecture. Over the years, Lewis has not only worked with some of the biggest names in golf, but has earned a singular reputation for creating some of the most beautiful and beautifully-challenging golf courses throughout the world, including two dozen of the finest to be found within our region. Southwest Florida, with its per capita proliferation of public and private courses is acclaimed as "The Golf Capital of the World," and to that extent, Lewis could be rightfully appointed Ambassador.
Though golf will enhance the indulgence in amenities found at Bonita National, there will be other luxuries in a spacious clubhouse that will cater to epicurean dining and society affairs. There will be also be a large state-of-the-art fitness center, tennis courts and a resort-style pool & spa. All of this infrastructure will be graced among 200 acres of lakes and green preservation areas bordered by a network of bike & walking trails. Though full specifications of the site as well as planned amenities have yet to emerge, principals from Lennar have affirmed their resolve to create a community that will be outstanding in its appeal as consistent with the legacy the company has established over sixty years of operation. To be sure, Lennar's quality and superior craftsmanship has been routinely evidenced among some of this region's most-esteemed and sought-after of communities. Twin Eagles Golf and Country Club, Fiddler's Creek, Treviso Bay Golf and Country Club and The Preserve at Corkscrew are only a few of the residential communities where Lennar has exacted its mastery in home construction.
Bonita National Golf and Country Club is anticipated to offer a variety of single-family as well as multi-family housing options, at prices approximately ranging from the upper $100,000s to upwards of $600,000. Single-family homes will be featured in estate, executive and manor varieties. Coach homes and two different styles of condominium will be available for multi-family housing. Homes will reportedly come complemented with crown molding, Mohawk flooring, satin-finished hardware fixtures, marble window sills and designer window coverings. And given the variety of floor plans (also available in varying elevations), home buyers will be empowered to make choices which are best-suited to meet the requirements of their lifestyles and budgets.
Location further adds to the advantages of life at Bonita National Golf and Country. To put that in perspective, consider the fact that the community is only some ten minutes from a few of the most gorgeous beaches on the Gulf of Mexico. In addition to being centrally located between Naples and Estero, there is convenient proximity to the major arteries of Interstate 75 and Highway 41 (as well as Southwest Florida International Airport). Residents can readily connect with all points north, south and beyond. They can also more readily access some of the region's most-favored destinations for designer shopping and fine dining as venues such as Coconut Point Mall, Miromar Outlets and Gulf Coast Town Center are only ten minutes away. Likewise, sports attractions that include Florida Everblades hockey at Germain Arena, NCAA basketball at Alico Arena, and Boston Red Sox baseball at Jet Blue Stadium are also only a short drive from the community. Families will further appreciate the proximity to parks, schools, churches, healthcare and range of other professional services, which are all conveniently close.
As Bonita National Golf and Country Club is still in the early stages of development and initial phases of pre-selling, there are still attractive opportunities for home buyers, but no doubt, given Lennar's standing and standards of quality, given its stellar amenities and location, those opportunities will fly like so many golfballs over the championship fairways. When industry experts extoll Southwest Florida's "hot" real estate market, they're not talking about the sunny climate. Bonita National Golf and Country Club will attract wide attention from those who are not only looking to purchase a home, but who also want to be part of a neighborly community that brilliantly caters to active lifestyles. For those wanting to establish a home within one of the most exceptional environments of Southwest Florida, the best advice could be borrowed from a popular commercial catch phrase – "Go National, Go like a Pro" – what's more – Go before it's gone.
Location
Bonita National Golf and Country Club is located at 17001 Bonita Beach Road East (three miles from access on Interstate 75) in Bonita Springs, Florida. The community is mere minutes from area beaches, major shopping centers, restaurants, attractions in sports and the arts, schools, churches, and much more.
Amenities
18-holes of championship golf (and bundled golf membership), spacious clubhouse, modern fitness center, resort swimming pool & spa, tennis, and miles of bike and walking trails.
The Setting
The property encompasses some 500 acres, but some two hundred acres is graced by lakes and green conservation areas.
Home Options
Single-family estate, executive and manor homes, and multi-family coach homes & condos. Variety of floor plans, built in varying elevations, enable home buyers to more effectively choose among models which correspond with their lifestyle and budget requirements.