Learn More About Domain Realty Group
It was once said that in the pilgrimage of life, the wise man does not rest by roadside inns, rather marches direct to the illimitable domain of eternal bliss, his ultimate destination. At Domain Realty Group, we effectively deliver the kind of illimitable bliss that comes from the buying and selling of homes in the ultimate destination of Southwest Florida. As specialists in the domains of Bonita Springs, Estero, Fort Myers, Marco Island and Naples, Domain Realty Group has earned distinction as the top real estate team in our region. Such recognition is not only a byproduct of our intensive work ethic but also a reflection of integrated capabilities we consistently deploy on behalf of our customers.

The Domain Difference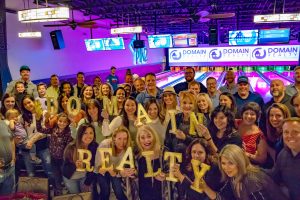 Domain Realty Group has advanced by amassing a dedicated team of professional sales agents, rental specialists and support staff who fully know their business and fully know this market. Our team's combined experience, market insight and collective determination to not simply satisfy requirements, but actually exceed customer expectations, has placed our practice apart from others. Our size and service scope is augmented by an unwavering commitment to helping home sellers gain THE BEST possible price. And for home buyers, we simply will not rest until you've secured the home of your dreams. Throughout the process, we are at all times accountable, communicative and cognizant of your needs. We want our customers to be as comfortable with the process as we are, so we encourage questions and feedback. We respond to all concerns promptly and professionally, always mindful of the important role we're fulfilling in what represents one of the most important decisions you can ever make.


To be sure, ours is a competitive industry and we're working within one of America's most in-demand markets. Domain's services have been elevated by our incorporation of unique technological resources, tools that enable us to not just work harder, but smarter. We rely on solutions created by REfindly, a pioneering, Estero-based real estate technology firm that has developed an array of software applications, Web-based tools and other resources which include property showcase platforms and what is arguably the industry's best interactive platform for lead generation and customer engagement. Domain's services and skills are significantly bolstered by technological science, something that further benefits our customers. Whether you're a home buyer or a home seller, Domain Realty Group has been empowered by tools that enable our customers to more capably achieve results, more conveniently, more speedily, than ever before possible.

Contact Us Today!

When you're ready to realize what Domain Realty Group can do for you, do not hesitate to contact us by phone or visit our offices. We are located in Bonita Springs, Florida. Contact us by phone at (239) 898-5329.