Domain Realty Group Realtors Nationally Honored for Marketing Mastery
Posted: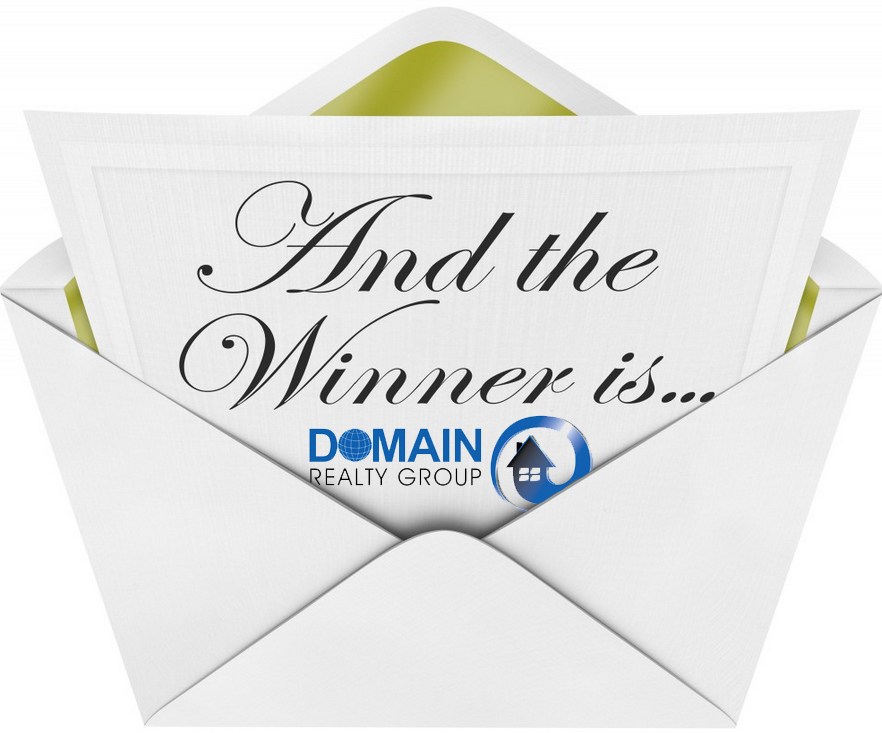 Domain Realty Group Realtors Nationally Honored Among 2016's "Marketers of the Year"
In conjunction with the 14th Annual American Business Awards Program, Domain Realty Group's Marc Comisar and Jesse McGreevy are being nationally distinguished for marketing excellence. An international panel of more than 250 judges recently deliberated over more than 3,400 nominations in a variety of professional categories to ultimately confer Comisar and McGreevy as 2016's "Marketers of the Year."
In a category conventionally dominated by marketing and advertising companies, Comisar and McGreevy are THE ONLY Realtors to be so recognized with national distinction. Citing the "solid use of social media platforms and industry thought leadership to showcase company expertise," judges not only praised McGreevy and Comisar's use of technology, but also their efforts in educating other Realtors on how to use tech and social media resources to better serve customers. As one judge explained, "Love the use of digital in the world of real estate … particularly like the sharing of information with other peers, demonstrates thought leadership and open community approach."
As SWFL real estate experts, McGreevy and Comisar have served local homebuyers and sellers for more than twelve years. In addition to leading one of the region's top-producing real estate teams (known as Domain Realty Group), Comisar and McGreevy are affiliated with the top-producing firm of Domain Realty, the region's fastest growing real estate enterprise. Both agents are multi-year recipients of "Five Star Professional" distinction as determined by performance metrics and client satisfaction rankings, yet this is a second occasion for Domain Realty Group to figure in a national award for marketing. In 2015, McGreevy was heralded among list of "Top 500 Marketers " in all of North America.
With respect to marketing, Realtor Marc Comisar explains, "We do many of the same things most professional Realtors do; we just do more and do it better; and don't waste time on things that don't work." Comisar say working within one of the most competitive real estate markets of America has driven Domain Realty Group to continually adapt to new tools, technology and conduits for communication. From the firm's utilization of social media platforms, aerial drone footage and 360 degree cameras for showcasing homes to Domain's creation of what must be the most comprehensive network of property search portals possessed by any single team of agents in Florida, Comisar says the combination of these marketing solutions has enabled Domain Realty Group to both stand-out and better serve customers.
"Too many continue to run their business exactly like they were ten or twenty years ago, refusing to change despite the fact the world has changed. We're constantly adapting, and we saw no value in marketing ourselves as the most competent Realtors in Southwest Florida if we didn't have the requisite capabilities to genuinely provide a differentiated level of service quality. Early on, we realized conventional media was neither the only nor widest-reaching, means of engaging an audience of homebuyers. That drove us to invest time in alternative tools of communication as well as invest more in creating home search platforms that could be viewed on multiple devices, with audiences around the world, around the clock, "explains Comisar while adding, "Though it is rewarding to be honored, the greatest return on investment has been having more happy customers."
To that point, Domain Realty's Jesse McGreevy says the national marketing award is actually more indicative of the firm's approach to customer service. "Everything we've done has been driven by our desire to ensure homebuyers and sellers are achieving the results they want. Our marketing strategy has never focused on hyping our size or scope of services, but rather fostering solutions that assure customers receive the professional help they expect," says McGreevy.
Accordingly, Domain's marketing efforts has not only helped sellers more quickly sell their homes and buyers more quickly identify their dream home, but has also helped agents more rapidly achieve success in their careers. As McGreevy concedes, "Not everyone who began practicing real estate a few years ago is still in business, but that has nothing to do with market conditions. Some don't make it due to the condition of how they conduct business. Domain Realty's success is a direct byproduct of our devotion to customer service and that's not something we simply talk about; it's what we deliver through our focus on training, agent support and our marketing strategy too," he says.
Comisar and McGreevy will receive "Marketer of the Year" awards at a June ceremony in New York's Marriott Marquis Hotel. While both express gratitude to be honored, they also reference certain irony. As Comisar says, "We never imagined ourselves as top marketers. We've simply done what we believed necessary to help our customers and help make Domain Realty a really great place to work. It feels odd to be nationally honored for doing something that just comes so natural when you love what you do."
About the American Business Awards
The American Business Awards are the nation's premier business awards program. All organizations operating in the U.S.A. are eligible to submit nominations – public and private, for-profit and non-profit, large and small. When combined with other international awards competitions, more than 10,000 nominations are annually received from organizations in more than 60 nations; honoring organizations of all types and sizes, and the people behind them.
About Domain Realty Group
With offices in Naples and Bonita Springs, Domain Realty solely focuses on helping homebuyers & sellers here in our home of Southwest Florida. We've amassed the team, resources and expertise to deliver greater RESULTS. Clients benefit from our team capabilities, technical savvy and marketing means of connecting with a global audience, yet all is compelled by commitment to earn YOUR satisfaction. As a buyer's agent, we work for you (not a developer), protecting your interests in securing the best price & terms with least stress. When buying or selling a home in SWFL, Domain Realty serves YOU! Connect with Domain Realty by phone at 239-321-6558 or Online at DomainRealtyGroup.com