Foreclosed Homes Give Boomerang Buyers More Reason to Make Comeback
Posted: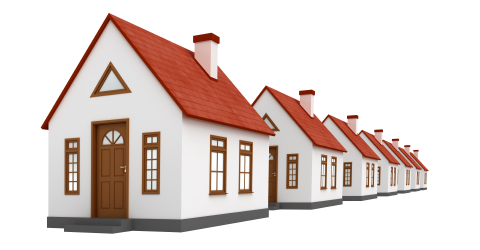 Investors and retirees are hanging up their real estate hats, says the Sarasota Herald-Tribune.
With investor and retiree purchases both expected to drop next year, boomerang buyers could become fundamental in pushing the demand for housing while helping to transition the market back to favoring middle-class families.
"Boomerang buyers have had a taste of homeownership, they have seen all of the benefits, and they're ready to get back in," said Jon Maddux, co-founder of LoanSafe. org and AfterForeclosure.com, websites designed to help distressed borrowers regain financial stability.
"We're seeing in markets all across the country," Maddux said. "These buyers will be the key to the recovery in 2014."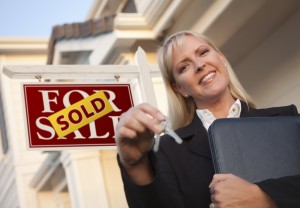 Who is a Boomerang Buyer?
Boomerang buyers, says Realtormag.realtor.org, are former homeowners who have gone through a short sale, foreclosure, or bankruptcy in the past few years and are saving up for a down payment to purchase a home again. In other words, the boomerang is coming back.
And many experts are saying these buyers will be crucial to the housing recovery in 2014.
Sean Fergus from Irvine-based John Burns Real Estate Consulting wrote that 889,000 people once in a state of mortgage distress have already repurchased a home.
Fergus went on to say that some 1.6 million households will be stuck renting homes for "at least" seven years. And another 2.8 million households from that group will become homeowners again—by 2021.
Slowly, but surely we're making progress.
"Time will heal everything, and that's what's happening here," said Jim Flood, regional manager for Supreme Lending in Plantation. "I think it's great that people are getting a second chance. Don't we all want that in life?"
With new government programs designed to assist those hardest hit, consumers with a bankruptcy or loan default will be able to buy a home sooner than they ever dreamt they could, the Herald-Tribune says.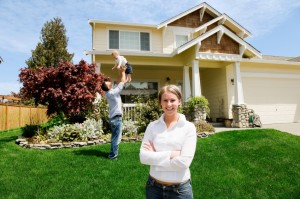 "This is something that's going to be very important in Florida, with the number of foreclosures and short sales we had," said Jack McCabe, a Florida real estate analyst. "The government has really taken the lead role in this to allow people to repair their credit and enter the home buying arena again."
Fannie and Freddie, who together ensure about half the country, require someone with a previous foreclosure wait seven years before qualifying for a new mortgage, the Sun Sentinel says. But if the foreclosure was included in the bankruptcy—the borrower only has to wait only four years.
A person seeking a Federal Housing Administration-backed loan can qualify three years after a foreclosure or short sale.
Someone who sold his or her home through a short sale must wait two years to get another Fannie or Freddie loan.
However, former homeowners who lost a home because of at least a 20 percent cut in pay may be able to qualify for another mortgage after only a year through FHA's Back to Work program.
But in the meantime, future buyers are saving their money and rebuilding their credit to give themselves the best possible chance of owning a home again in the future.
Ryan Paton, head of Capitol Lending Group in Fort Lauderdale, said he frequently hears criticism about giving mortgages to people who have short sales or foreclosures in the recent past.
But he also says lenders are willing because they realize a large group of otherwise responsible borrowers were trapped in an extraordinary housing debacle not likely to be seen again.
"As long as they've saved money and re-established their credit, they're fantastic buyers," Paton said.