Naples Real Estate Investing
Posted: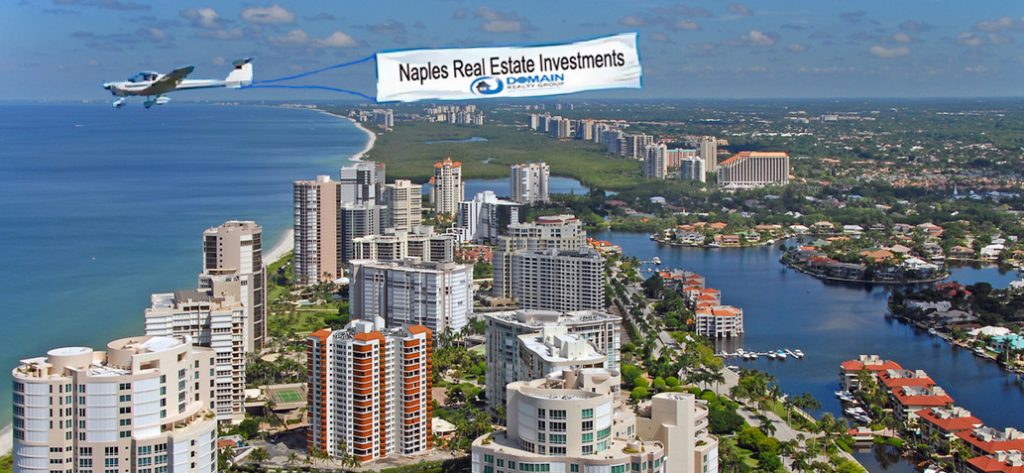 How Naples Real Estate Investing Helps The Rich Get Richer
For those considering Naples real estate investing, trust that you're in good company. Peruse the billionaires list annually compiled by Forbes and you'll find that the vast majority have two things in common. They either earned their wealth through real estate or are using real estate investments to grow and maintain their wealth. That list includes the likes of Warren Buffett, Sir Richard Branson and Oracle's Larry Ellison, to name but a few. So, one may wonder, what is it exactly about this asset class that so significantly helps some to get richer and richer, while others continue to work so feverishly just to fulfill paying of bills that cover the basics. A recent article featured by BiggerPockets offers some insight that will certainly resonate for anyone seriously considering Naples real estate investing.
Big Dollar Tax Benefits
During this last national election, plenty of headlines were generated over Donald Trump's near $1billion tax break, but be assured, he isn't the only person to harness such advantages. To own your own real estate business and strategically invest in property can provide incredible tax breaks. Some of our nation's top earners take full advantage of the potential to gain millions in dollars annually, yet still pay less taxes than the average worker earning $60,000 a year.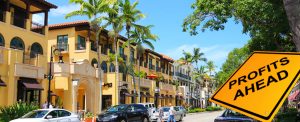 Tax-Free Growth
Beyond the massive tax breaks that enable you to keep more of your money, there are other avenues that can augment your aims. From 1031 exchanges to sell-directed IRAs and other initiatives; these help the investor to actually make more money on top of that money which is tax-deferred or tax-free.
The Compelling Potential of Compounding
The richest of the rich strategically place their capitol into real estate, and simply let it do its thing (which is WORK). This helps establish great returns on a foundation of returns. Merely investing $5,000 can transform into millions of dollars when given time and willingness to allow the force of compounding to function for you.
Passive Income
The income that you can earn through Naples real estate investing can be regarded as passive income. This essentially means that even while you sleep, your properties are working to make you more money. Consider this: if you possess ten rental properties, it also equates to having ten households that are putting in overtime to ensure you become wealthier, even if you never raise your head off your pillow. What's more, the income is taxed at a significantly lower rate than what you incur by way of earned income achieved through a salaried or hourly-type job.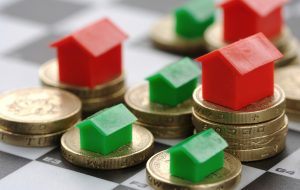 Wealth Preservation
Another of the great advantages in real estate is that this is viewed as a hard, tangible asset. Real estate helps protect wealth. Those who get fired-up over the stock market certainly appreciate the potential to get burned. The Lehman Brothers collapse is among the examples of our recent national economic debacle that saw too many American citizens wiped-out of savings and pensions tied to the fickle fluctuations of the market. With respect to real estate, the foundation as well as the land will always remain right there – where the value is. One of the secrets to becoming wealthy is that it has less to do with prospering from the generation of big profits, but taking some practical steps to avoid losing what you've earned. Naples real estate investing can not only help preserve wealth, but offer protection from inflation. Real estate conventionally appreciates in value ahead of inflation. This is in stark contrast to other assets that consistently devalue; cash, for example. Burying your money in a box beneath a tree will never help it blossom. Simply consider what a dollar was worth some twenty year ago vs today. For those considering Naples real estate investing, just reflect on how land and home values have risen over the same time frame.
Yield
Another advantage of real estate is how it not only appreciates in value, but also yields cash dividends. For the rich, this means not having to crack-open their nest egg. They can thrive on yields achieved, and if they don't need the money, they can simply reinvest to feather their nest even more.
Naples real estate investing can play a fundamental role in experiencing greater financial rewards. Our team at Domain Realty Group can help guide you through the advantages as well as identify properties that represent sound investments in our market of Naples as well as other communities of Southwest Florida. The good news is, you don't have to be on Forbes billionaire list to make prudent choices on current properties for sale. Whether your aim to get richer by Naples real estate investing, or simply want to experience the rich quality-of-life that awaits from your new home, the team at Domain Realty Group is committed to helping you achieve your goals.
Current Naples Properties For Sale