Naples Winter Wine Festival
Posted: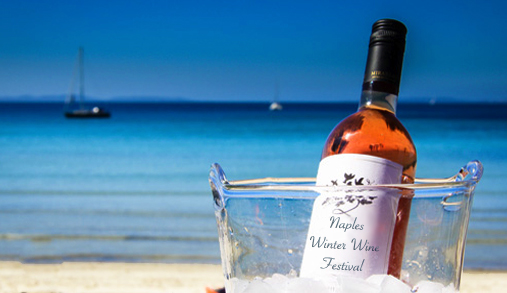 Let's raise a glass to toast the wine-loving and winning benefactors of the Naples Winter Wine Festival. The prestigious Wine Spectator Magazine has just recognized Naples as home to America's highest-grossing charity wine auction event; what oenophiles know as The Naples Winter Wine Festival. The distinction follows philanthropic giving at last year's event which raised more than $11 million for needy children throughout Collier County. Though the Naples Winter Wine Festival began in 2001, remarkably, this is the tenth occasion in which Naples has been distinguished for outperforming all other charity wine auctions in America. The combined giving from all years presently total more than $146 million, in benefit to worthy causes like the Naples Children & Education Foundation. What's more, the festival has awarded grants to more than 40 other non-profit organizations while also making a beneficial difference in the lives of more than 200,000 children.
We all know much is said about the affluent, quality-of-life that awaits in Naples, yet so much of that is largely driven from appearances. It is easy to see the beautiful estates aligned along the beach or golf course, or the array of upscale fashion boutiques and high-end art galleries; the classy sports cars and classic antiques rolling along Fifth Avenue South and Gulf Shore Drive. For that matter, Naples is home to the only street in the world that has two separate Ritz Carlton Resort. The richness of Naples is easy to see. Yet, for all the wealth that resides here, what many do not always immediately recognize is the philanthropic spirit of the community. Naples is truly among the most benevolent of communities in America, and recognition from Wine Spectator helps draw attention to another fundamental aspect of life here; the manner in which people give back, the degree to which they care and the lengths they will go to offer support to others. The beaches, the golf, the sunny weather, yes, all of it is wonderful, but never forget, it is The People that make Naples such a spectacular place to live.
The 2017 Naples Winter Wine Festival
For veterans of the vine who might wish to participate in a flavorful festival that focuses on supporting needy children, the 2017 Naples Winter Wine Festival takes place on January 27-29, 2017 at The Ritz-Carlton Golf Resort. Ticket packages to this exclusive affair are llimited to 580 guests. Prices start at $10,000 per couple. A $25,000 package is also available which includes reserved seating for a party of four at a vintner dinner and other perks. To inquire about tickets to the Naples Winter Wine Festival,contact Barrett Farmer at barrett@napleswinefestival.com or 239-514-2239.