Offer Deadline: The New Trend in Real Estate?
Posted: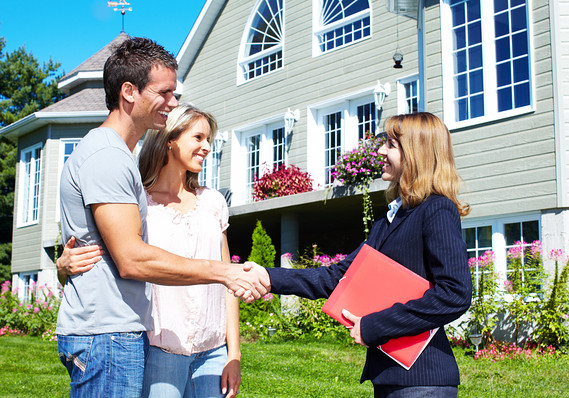 If you want to get people motivated, set a due date because in real estate, deadlines bring results—and high returns.
So far this year, the Wall Street Journal says 58% of home listings with published offer deadlines sold above list price, according to an analysis of 37 major metropolitan markets in the U.S. by real-estate brokerage Redfin. Listings with offer deadlines also averaged 31 days on the market, compared with 61 days for listings without published deadlines. That extra month could make a huge difference for families looking to buy or sell a home.
Why deadlines are working
Published offer deadlines are rare, the Wall Street Journal says. In fact, less than 4% of U.S. listings include a deadline, according to the Redfin data.
In hot markets like San Jose in California, more than 20% of listings in 2014 had deadlines, according to Redfin. In the 37 markets analyzed, offer deadlines are 89% more common in listings priced between $500,000 and $1 million when compared with homes priced under $500,000.
"As a buyer's agent, I have been one of 40 offers. It's scary, and it's exciting," says Abby Wentworth, a Redfin agent in San Francisco.
Offer deadlines are typically short—just a few days—and appeal to sellers because they can evaluate all offers at once. And in today's world, that's what we want—quick, easy and fast decisions.
What setting an offer deadline does
Setting a deadline expresses confidence in a property and its asking price. However, it can, in some cases, spark a bidding war.
Redfin examined for-sale listings in its coverage area of 37 metro markets from Jan. 1, 2009, through April 26, 2014, excluding foreclosures, short sales and other bank-owned homes.
The brokerage searched keywords like "bid," "offer" and "best" used in conjunction with words like "due" and "deadline" followed by a date or day of the week to determine listings published with offer deadlines.
People tend to delay making decisions, but deadlines help them focus and act, says Dan Ariely, a professor of behavioral economics at Duke University and a Wall Street Journal contributor. The more public a deadline is, the more pressure people feel to make decisions, he adds.
Hannah Driscoll, a Redfin agent who represents buyers in Boston, says one of her buyers recently decided to submit an early offer for a two-bedroom condo listed for $950,000. "We hit it with everything we had—$15,000 over asking, waived mortgage and inspection contingencies, and we showed a preapproval [letter] that showed they were strong buyers," she says. After a bit of back and forth, and an additional $10,000 from the buyer, the seller accepted before the offer deadline. "It's a seller's market, and sellers can choose whichever buyer they want," Ms. Driscoll says.