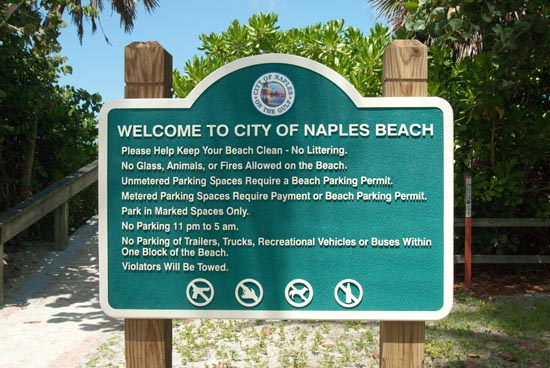 Located between Miami (to the East) and Fort Myers (to the North), Naples has been described by the Greater Chamber of Commerce as:
...a cosmopolitan town with a village-like atmosphere, known all over the world for its tropical weather and its laid back lifestyle. …right on the tip of the Everglades. Environmentally sensitive, the area is alive with tropical gardens, wildlife preserves and pristine green space…



And according to the Travel Channel, Naples is the third most popular beach, out of 10, in Florida.
Naples Beaches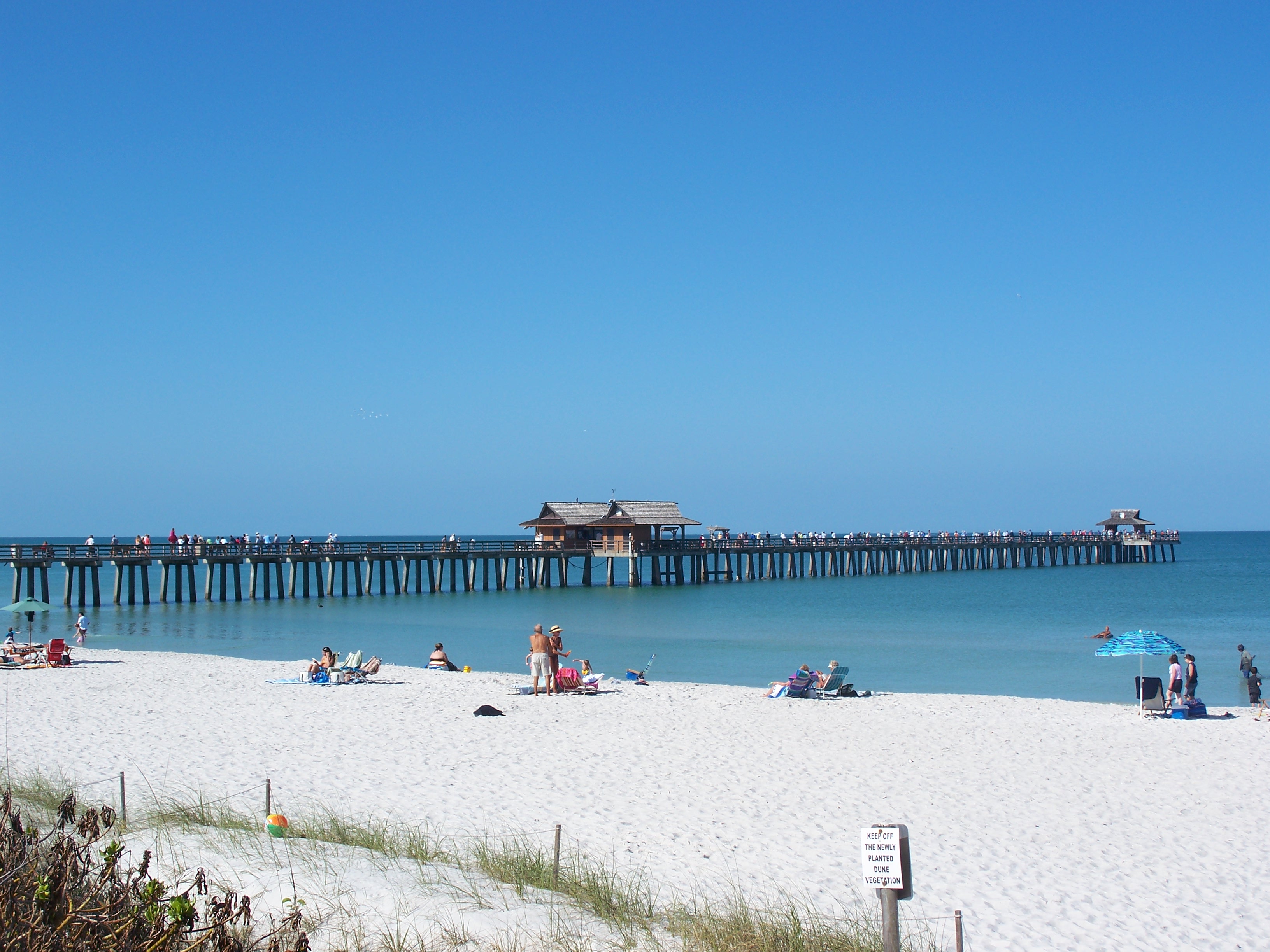 One of the most popular seaside destinations in Naples is the mile-long stretch of white sugar sand at Delnor-Wiggins State Park.
The 166-acre park is a tropical paradise for beach lovers, boaters and divers.
Other popular Naples area beaches include:
Land Reserves
The Naples area is home to several major land reserves including:  the Corkscrew Swamp Sanctuary, Everglades National Park, Big Cypress National Preserve, Florida Panther National Wildlife Refuge, Ten Thousand Islands National Wildlife Refuge, and Picayune Strand State Forest.
The popular Corkscrew Swamp Sanctuary has 11,000 acres of beautiful preserves with a two and a half mile long boardwalk winding throughout the sanctuary.
Naples Schools
Naples is served by the District School Board of Collier County.
Here are some helpful links:
Higher Education

Things to Do in Naples
Naples is home to The Naples Players, Opera Naples, Artis–Naples, the Philharmonic Orchestra, the Equity Theatre Companies Theatre Zone and Gulfshore Playhouse, the Naples Jazz Orchestra, the Naples Youth Jazz Orchestra and the Naples Philharmonic Youth Orchestra.
Other popular attractions include:
The Golf Courses
Naples is the self-titled "Golf Capital of the World", claiming to have more holes per capita than any other community.
We Also Specialize in the Following Areas:
Map of Naples