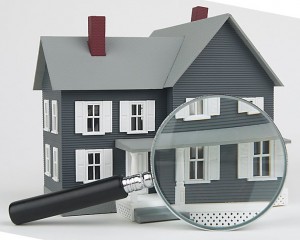 A home inspection can make or break a home.
When buying a home in Southwest Florida, or anywhere for that matter, it's a very good idea to get a home inspection before you take the final plunge into homeownership.
The home inspector will describe the condition of the home to you after the inspection is complete.
Also keep in mind that a home inspector is sometimes confused with a real estate appraiser, but the difference is that a home inspector determines the condition of the structure, whereas an appraiser determines the value of the property.  And for future reference, a professional home inspection is an examination of the current condition of a home. It is not an inspection to verify compliance with appropriate codes.
Home inspections usually take place up to a week before closing and allow buyers to be one of the first to inspect their new home. The inspection is to ensure that all terms of the contract have been met and that major items are in working order.
Noted defects are added to a punch list for completion prior to closing. And oftentimes a second inspection is conducted to ensure that the defects have been fixed.
Who you hire to inspect your new home is a big decision and one not to be taken lightly.  Make sure you hire a Southwest Florida certified home inspector with a broad knowledge of various home systems as well as a licensed professional engineer, otherwise referred to as a PE. You can search for a PE at National Academy of Building Inspection Engineers. You can also search for a certified home inspector in your area at American Society of Home Inspectors and the National Association of Home Inspectors, (NAH).
General Southwest Florida Home Inspection Checklist Items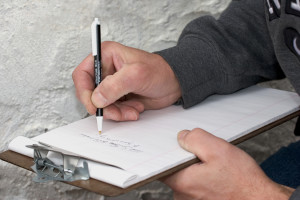 Structural Elements – Construction of walls, ceilings, floors, roof and foundation.
Exterior Evaluation – Wall covering, landscaping, grading, elevation, drainage, driveways, fences, sidewalks, fascia, trim, doors, windows, lights and exterior receptacle.
Roof and Attic – Framing, ventilation, type of roof construction, flashing and gutters. It does not include a guarantee of roof condition nor a roof certification.
Plumbing – Identification of pipe materials used for potable, drain, waste and vent pipes. This includes the actual condition as well. Toilets, showers, sinks, faucets and traps. (sewer inspection not included).
Systems and Components – Water heaters, furnaces, air conditioning, duct work, chimney, fireplace and sprinklers.
Electrical – Main panel, circuit breakers, types of wiring, grounding, exhaust fans, receptacles, ceiling fans and light fixtures.
Appliance – Dishwasher, range and oven, built-in microwaves, garbage disposal and, yes, even smoke detectors.
Garage – Slab, walls, ceiling, vents, entry, firewall, garage door, openers, lights, receptacles, exterior, windows and roof.
We work very closely with several reputable and insured Southwest Florida home inspectors. Let us help you by using our expertise to alleviate your stress and make your home buying or selling process a breeze.
Here are some other helpful resources:
And we focus on the following areas: