Pricing Your Home to Sell
Posted:
If you are considering selling your home, pricing it accurately and competitively is paramount to getting it sold.
One of the first things we do is provide our clients with an in-depth, comparative market analysis (CMA). Because in order to establish a competitive price for your home, we must research the recent inventory of homes similar to yours that have actually sold (true market value), rather than focus on current listing prices or the high hopes and wishful thinking of other sellers.
What Most Buyers Do and Do Not Care About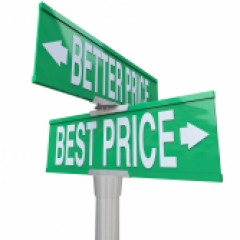 Keep in mind that most buyers don't care what you initially paid for your home, how much money you put into upgrades, or what your personal down-payment needs on another home are.
Buyers will focus more on location or the neighborhood they want live in; the size and amenities they require and desire, as well as the condition of the home they are buying. An accurate asking price should be an objective assessment of the true market value that is based on a comparative market analysis.
Steps to selling your Southwest Florida home include:
Pricing Your Home to Sell
We focus our Southwest Florida real estate services in the following areas: